INCREDIBLES 2
Showtimes
FRI, JUN 15 @ 6:45 & 9:10
SAT, JUN 16 @ 2:00, 6:45 & 9:10
SUN, JUN 17 @ 2:00 & 7:00
MON, JUN 18 @ 7:00
TUE, JUN 19 @ 2:00 & 7:00
WED, JUN 20 @ 2:00 & 7:00
THU, JUN 21 @ 2:00 & 7:00
OCEAN'S 8
Showtimes
FRI, JUN 15 @ 7:15 & 9:20
SAT, JUN 16 @ 2:30, 7:15 & 9:20
SUN, JUN 17 @ 2:30 & 7:15
MON, JUN 18 @ 7:15
TUE, JUN 19 @ 2:30 & 7:15
WED, JUN 20 @ 2:30 & 7:15
THU, JUN 21 @ 2:30 & 7:15
INCREDIBLES 2
**Will play until July 5th**
Everyone's favorite family of superheroes is back in Incredibles 2, but this time Helen is in the spotlight, leaving Bobat home with Violet and Dash to navigate the day-to-day heroics of "normal" life. It's a tough transition for everyone, made tougher by the fact that the family is still unaware of baby Jack-Jack's emerging superpowers. When a new villain hatches a brilliant and dangerous plot, the family and Frozone must find a way to work together again. Incredibles 2 is just as wonderful, gorgeous, funny, and thrilling as the first. Well worth the wait for this sequel!
Rated PG (violence) 2hrs5
OCEAN'S 8
**Will play until June 21st**
Debbie Ocean, sister to renowned thief Danny Ocean, is newly released from prison and has her sights set on a jewel heist at New York City's yearly Met Gala. Along with her close friend, Lou, Ocean assembles a team of seven skilled women to aid in the biggest heist of her life. With only three-and-a-half weeks to prepare, the crew of elite larcenists must develop a fool-proof plan to succeed in their seemingly impossible jewel heist.  Funny, fast-paced and entertaining, Ocean's 8 features a star-studded cast that includes Sandra Bullock, Cate Blanchett, Anne Hathaway, Helena Bonham Carter, Mindy Kaling, Rihanna, Sarah Paulson, and Awkwafina.     
Rated PG (coarse language; drug use) 1hr40
The building that we are currently tenants of was purchased by Casman Properties for redevelopment. In January 2018,
Casman Properties started the process of submitting their development proposal to the Town for approval. 
We are pleased to say that Casman Properties has been working with us to include a new theatre for Star Cinema
as part of their new development. 
The Town of Sidney should finalize their decision about the development by May 2018. 
POSTPONED TO JUNE 18th Click here to view the Public Hearing Notice for May 14th, 2018
Read here about Casman Properties' commitment to Star Cinema. 
View our brochure about the upcoming decisions the Town is making about this new development.
PRICES
We accept cash or debit
Adult            $9.00
Senior           $7.50
Students       $7.50
Child            $6.00
Star Tuesdays 
$6.00 for everyone
We SELL
GIFT Certificates
<![if !vml]>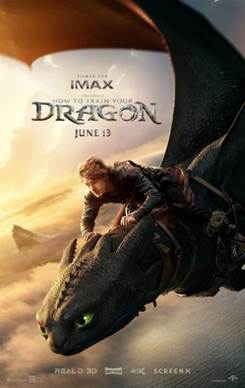 <![endif]>
We can book
birthday parties!
<![if !vml]>

<![endif]>

<![if !supportMisalignedColumns]>