OPENS MARCH 29th
DIRECTed by steven spielberg
"A remarkable crowd pleaser."
"Spielberg loves pop culture, loves film, loves video games and misfit kids and the 1980s,
and Ready Player One is his good-natured tribute to all of those things."
"a supremely entertaining crowd-pleaser, and a film that brings something to the table everyone should be wistful for: that classic Spielberg touch."
Something for
Everyone,
Adults
&
Children
<![if !vml]>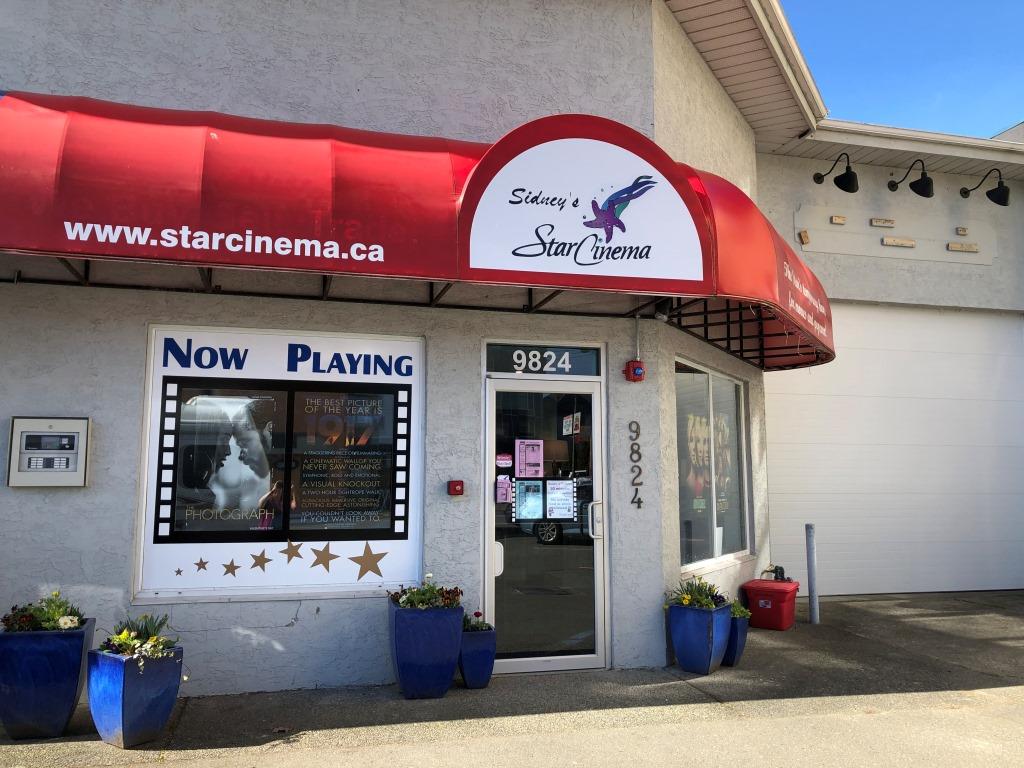 <![endif]>
5 Matinees a week
And more on
long
Weekends
THE GREATEST SHOWMAN
Showtimes
FRI, MAR 23 @ 8:30
SAT, MAR 24
@ 2:00 & 8:30
SUN, MAR 25 @ 2:00
MON, MAR 26 @ 7:15
TUE, MAR 27 @ 7:15
WED, MAR 28 @ 7:15
THE PARTY
Showtimes
FRI, MAR 23 @ 7:00
SAT, MAR 24 @ 7:00
SUN, MAR 25 @ 7:00
WED, MAR 28 @ 1:15
THU, MAR 29 @ 1:15
PETER RABBIT
Showtimes
SAT, MAR 24 @ 1:00
SUN, MAR 25 @ 1:00
TUE, MAR 27
@ 1:00 & 7:00
WED, MAR 28 @ 1:00
THU, MAR 29 @ 1:00
EARLY MAN
Showtimes
SAT, MAR 24 @ 3:15
SUN, MAR 25 @ 3:15
TUE, MAR 27 @ 3:15
WED, MAR 28 @ 3:15
THU, MAR 29 @ 3:15
A FANTASTIC WOMAN
Showtimes
MON, MAR 26 @ 7:00
TUE, MAR 27 @ 2:00
WED, MAR 28 @ 7:00
THU, MAR 29 @ 7:00
HOSTILES
Showtimes
FRI, MAR 23 @ 7:15
SAT, MAR 24 @ 7:15
SUN, MAR 25 @ 7:15
WED, MAR 28 @ 3:00
THE GREATEST SHOWMAN
*one week only*
When P.T. Barnum loses his office job, he has a difficult time supporting family. Discouraged by how his life has turned out, he turns things around when he gets an idea. Barnum gathers unique and talented people together, in order to create a show like nothing that's ever been seen before. He creates the traveling Ringling Bros. and Barnum & Bailey Circus.  The dazzling spectacle intrigues audiences around the world!  Starring Hugh Jackman, Zac Efron and Michelle Williams, The Greatest Showman is pure movie magic that will have audiences ready to applaud after every big number.
Rated PG (violence & coarse lang.) 1hr45
THE PARTY
*one week only*
A political comedy wrapped around a tragedy about a dinner party gone very wrong features a spectacular cast including Kristin Scott Thomas, Cillian Murphy, Timothy Spall and Patricia Clarkson. Described by director Sally Potter as an anti-Brexit statement about a 'broken England', The Party is a savage satire of the British middle-class, exploring the deeper truths behind seemingly liberal convictions with insight and a killer wit.
Rated PG (coarse language; drug use; violence)1hr20
PETER RABBIT
*one week only*
Mischievous bunny Peter and his sisters Flopsy, Mopsy and Cotton-tail have one goal in life — to get past mean old Mr. McGregor and help themselves to his garden. Peter's feud with Mr. McGregor escalates to greater heights as they rival for the affections of the warm-hearted animal lover who lives next door, Bea. Similar to Paddington with its hybrid of animated and live action, Peter Rabbit is a rousing bunny adventure for all ages. It's full of laughs, slapstick & warmth.      Rated G 1hr35
EARLY MAN
*one week only*
In this stop-motion animated comedy set in prehistoric times, a tribe of primitive hunters are displaced from their homes by a distant empire. However, a tribesman named Dug tries to win his home back by challenging the invaders to a game of soccer. From the creator who brought you the beloved animated duo Wallace and Gromit, Early Man is a charmingly funny, sure-fire family entertainment during spring break.
Rated PG 1hr30
A FANTASTIC WOMAN
*one week only*
Marina and Orlando are in love. Marina is a young waitress and aspiring singer. Orlando is 20 years older than her and owns a printing company. After celebrating Marina's birthday, Orlando falls seriously ill. Marina rushes him to the emergency room, but he passes away just after arriving at the hospital. Instead of being able to mourn, suddenly Marina is treated with suspicion and a detective investigates Marina to see if she was involved in his death. Winner of Best Foreign Language Film at the 2018 Academy Awards, A Fantastic Woman is a deeply moving and compelling study of grief that features a performance of surpassing beauty and tenderness from Daniela Vega.
Rated PG (nudity; coarse lang & violence) 1hr45
HOSTILES
*one week only*
Set in 1892, Hostiles tells the story of Army Captain, who after stern resistance, reluctantly agrees to escort a dying Cheyenne war chief and his family back to their land. Making the perilous journey from an isolated Army outpost in New Mexico, to the grasslands of Montana, the former rivals encounter a young widow, whose family was murdered on the plains. An insightful, challenging and authentic look at the toll the expansion to the west took that's timely for today.  Features striking cinematography and outstanding performances from Christian Bale, Rosmund Pike and Wes Studi.
Rated 14A (violence) 2hrs15